About Us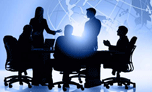 We would like to take an opportunity to introduce our self as a one of the Importer's Exporter's and suppliers based at Lahore. We would like to highlight our Company role in the supply of the quality Chemicals under the name of GRACE CHEMICALS.
We would with our extensive experience of networking and in-depth knowledge of the developments in chemical industry, we, Grace Chemicals, are highly acknowledged as renowned distributor and supplier of all types of specialty chemicals, bulk chemicals and basic chemicals. These chemicals are sourced from leading manufacturers and suppliers all over the World. We are authorized dealers of some of the most distinguished names in the chemical industry.
Being well-established trading house specializing in various chemicals, our experienced sourcing team manages the supply of strategically important and widely used all varieties of chemicals from the selected manufacturing partners World-wide. We trade chemicals that are known for their authenticity and outstanding quality.
Quality
Our products come in critical applications in the various industrial reactions. We are totally committed to provide superior quality products to whole range industries. We never compromise on the quality of our products, which has made us distinct from our peers and contemporaries.
Our Strength
All the products are fully inspected; quality controlled and custom packed delivery is also ensured to our customers, at our facilities, prior to delivery. We have bulk filling and packaging facilities. Rates against quotations are provided within short span of inquiries and deliveries are made from our warehouse, as per stipulated time given by the buyers, subject to stock availability. The quality management system for our organization is applicable to the right sourcing, final quality control, handling, packaging, warehousing and distribution of all types of chemicals used for various industrial applications. We are strictly complying, with all the best procedures, for all these operations. Our team undertakes customized lot analysis and lot selection. Being supplier of specialty chemicals, we continue to improve our product range and services to meet today's requirements.
Why US?
Our products are safe to use.
We adhere to the international norms of quality
We have a state-of-the-art infrastructure
We can also deliver products as per the specifications.
We assure expedite delivery.